​Supplier Payment Code
Interim Business Solutions are a proud supporter and signatory to the 'Supplier Payment Code' supporting Australian businesses.
We are committed to the following and respect all suppliers payment terms:
Pay supplier's invoices by their stated due date, and
Pay our valuable subcontractors within 24-48 hours of receipt of their invoices.
"When the entire business ecosystem thrives, the whole country thrives"
A copy of the code we abide by can be read below.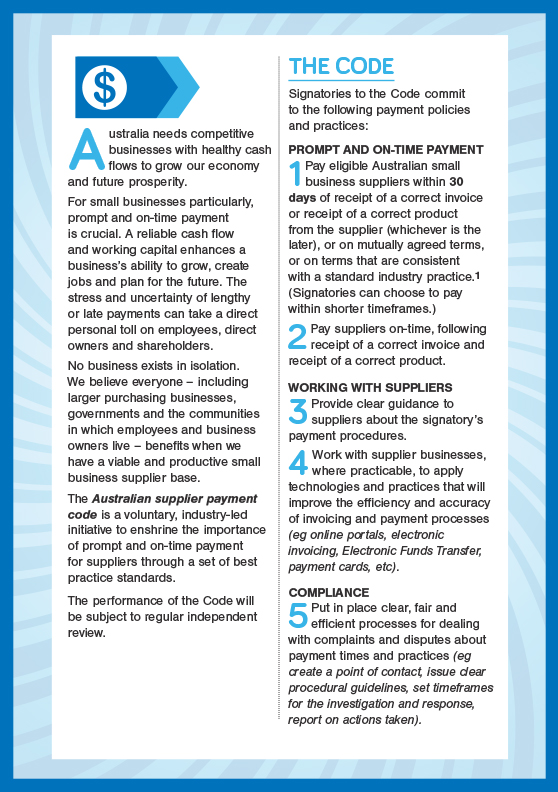 Contact Interim Business Solutions
If there are any questions regarding our Supplier Payment Code, you may contact us using the information below or via our contact form.
Ph: +61 1300 377 427
A.B.N: 20 735 561 536
Effective: 9 July 2019