Frequently Asked Questions (FAQs)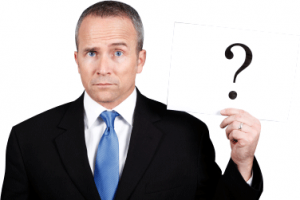 Have you heard the term VA or Virtual Assistant, but are unsure exactly what they do, how they can assist your business and how to hire and manage projects will work? We have compiled a list of the most frequently asked questions we receive.
What is a Virtual Assistant?
A Virtual Assistant (VA) is an independent contractor and not an employee. They are small business owners themselves, giving them greater understanding of where and how they can assist other businesses. A VA becomes an integral part of your business, assisting from a remote location.
VAs are not just a home-based secretary. Most VAs held senior positions in the corporate world, generally as Executive Assistants, Office Managers or similar. They are multi skilled, extremely flexible and have that 'Can do' attitude, after all, they have set up and are operating their own business.
How does it work?
A VA works from their own home office. So much can be done virtually via telephone, email, instant messaging, Skype, postal, courier services and utilising the virtual office spaces that are now available, such as Dropbox, Google Drive, etc. Quite often, virtual assistants never get the opportunity to meet their clients face-to-face.
What are the benefits of working with a VA?
There is no additional associated expenses of a full time employee, such as PAYG, holiday pay, hiring a temp to cover holidays, personal leave, sick leave, superannuation, training and, idle time.
There is no need to supply office furniture, computer, phone line, or floor space if using the VA services.
Interim Business Solutions can also be there to support overloaded staff get through their work load at busy times. You can access as much or as little support as needed. Interim Business Solutions only charges for the hours worked, so no time wasted on breaks, chatting on the phone or dealing with HR issues.
Most importantly, you are assured of an extremely professional service by an experienced, capable business whom are passionate about their business and servicing their clients. Interim Business Solutions would become an extended part of your business requiring little retraining after a few projects and will add value to your business with the experience and skills they possesses.