About Interim Business Solutions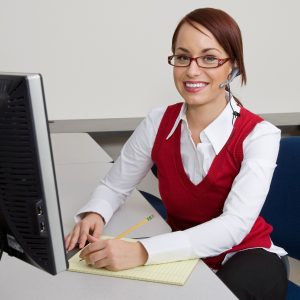 Interim Business Solutions offers you a little extra help running your business, as and when you need it. Our team of Virtual Assistants (VAs) specialise in business administration and social media support but you'll also find the expert help you need for transcription, outbound calls and marketing support including MailChimp e-newsletters.
If you're not quite sure exactly how a VA can help your business, we suggest 60 ways!
We work with businesses of all shapes and sizes, across all kinds of industries. Our experience means you won't spend more time explaining a task than it would take to do it yourself. You can trust us to get the job done right, the first time.
We talk about helping your business become more efficient through a partnership with Interim Business Solutions and we mean it! If we can see a more efficient approach that will save you some money, we'll tell you!
About Kirsty
The woman behind the solutions
Most careers include some twists and turns and mine is no different. My first vocation was a primary school teacher but I've been working in senior business management and administration roles for more than 30 years. How time flies!
I started Interim Business Solutions in 2005 but I actually had the idea back in 2000. I was holidaying in Darwin; sipping cocktails by the pool, writing a business plan and reflecting on the challenges my employer would face if I were to leave.
The timing wasn't right but I could see the potential for matching business owners with administration staff that were skilled, reliable and affordable. When my employer sold his business, it was the kick up the bum I needed to do my own thing!
I love offering the kind of service I like to receive.
I love working with small business owners who see us as a valuable part of their business.
I love helping them get on with whatever they're passionate about.
I love social media and the people it has connected me with.
I have a serious travel bug that I haven't been able to shake. Nor do I want to! I've travelled to more than 35 countries around the world and I have a long list of places I still want to visit. You know, for every destination that gets ticked off the bucket list, another 5 get added!
You might be interested in some other things I love.
Stop the business overwhelm and get our support now!
For all your business support needs, whether it's a one-off job, or ongoing support, find out how our team can help you. No lock-in contracts, no minimum terms, no ongoing fees. Support as and when you need it.